Marlon and Kareen Jumawan: May 2022 Prayer Letter
Marlon and Kareen Jumawan – Missionary and Church Planter in Philippines
Dear Pastor and Praying Friends,

Despite of the damages caused by the December super typhoon; we are excited to report to you that the ministry here in Toledo City is continuing to thrive in God's mercy.

This is a list of just the major events that have occurred during the
months of January, February, March and April (since our last prayer
letter).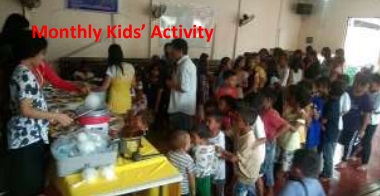 January 29, 4th Annual Ladies Conference
February 12, Youth's Friends Night
February 13, I Love My Church Sunday
February 18, 1st Annual Bus Big Day
March 18, 2nd Annual Workers and Volunteers' Conference
April 17, 6th Church Anniversary and 2nd Annual Cantata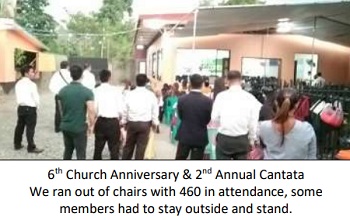 Our Saturday outreach has already grown and had the highest attendance of 527 kids on the 2nd of April. We now have 53 volunteers in our Saturday outreach. These are the teachers and assistants.

Our soulwinning department has 30+ volunteers. These are men and teens (boys) only. They go out every Saturday and Sunday afternoon. A few groups go out during the week.

Our Saturday youth fellowship has also grown to 70+ teens and there was one Saturday that they had 90+ in attendance.

Our Bible studies (this happens different days of the week) has an attendance of 90+ every week after the devastation of the super typhoon.

Our orchestra now has two who play the Saxophone, two recorders, three melodicas, 11 violins and 13 trainees in all instruments. We are praying for more orchestra instruments as most teens are excited to join.

Our monthly kids' activity now has 60+ children in attendance and have the potential to double this number.

Married ladies and teens (boys and girls) discipleship is also growing.

Our afternoon weekdays Bible reading is also going steady with 20mattendees and has the potential to grow as well.


Many exciting things are happening here at Lighthouse Bible Baptist Church, and we are outgrowing our temporary building. I am humbly asking your continued prayers that we could start to build our bigger auditorium because as of now, some people are sitting outside during our Sunday services.

In Christ,
Marlon Jumawan
Matthew 5:16